Enjoying the fresh air, the sunlight on one's skin and bare feet in the sand can bring us so many small pleasures, invigorating us and restoring our energy. There are lots of benefits to spending time outdoors, some of which you might find surprising. Whether you're relaxing in your backyard garden with a refreshing iced tea or going on an exciting white water rafting trip, being outside has lots of benefits.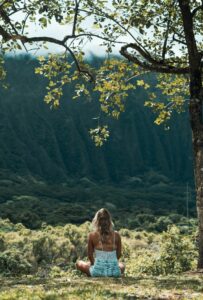 It Affects Mood Positively
There is a range of outdoor activities suited to all fitness levels and preferences. Whether it's going swimming in the sea, walking the dog, or mountain biking, finding outdoor activities that you enjoy boosts your mood and makes you feel better. Time in nature also helps you to relax and think clearly.
Relieves Stress
Stress can be reduced by disconnecting from screens and spending some time outdoors. The simple act of going outside for five minutes each day can have a calming effect on our brains. A walk, hike, or other outdoor activity will get your blood flowing. It is yet another way to reduce stress.
It Improves Short Term Memory
How could you have ever thought that spending a little time in nature would improve your memory? Researchers from the University of Michigan found that students who went on regular nature walks retained information much better. So, if you want to boost your short term memory, go hiking or stroll in the nearest park.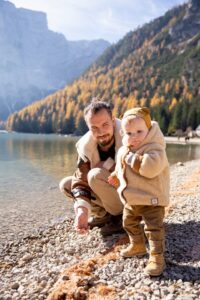 Defends Against Inflammation
The body can become inflamed for a variety of reasons, such as depression, cancer, or autoimmune diseases. Research has demonstrated that walking in the woods a little each week reduced inflammation in the body. Thus, if you want to help your body fight the inflammations, spend a little more time in nature.
Boosts Vitamin D
Certainly, too much sun can damage the skin and contribute to the creation of cancer cells. According to studies, being exposed to sunshine for between 15 and 20 minutes a day will allow the body to absorb vitamin D, which strengthens bones and reduces the risk of cancer, diabetes, and multiple sclerosis.
Improves Sleep Quality
Our bodies can better regulate sleep patterns when we spend time in natural light. After the sun sets, our brains release the appropriate amount of melatonin to enable us to sleep well. Researchers have discovered that a week spent camping in winter resets the body's "clock" to be in harmony with nature's light and dark cycles.
Boosts the Immune System
Outdoor activities and exposure to sunlight can boost the immune system, according to research. Stay healthy by taking a short walk outside or enjoying a bit of time outdoors. Maintaining a moderate to brisk activity level for at least 30 minutes can help your immune system fight viruses and bacteria.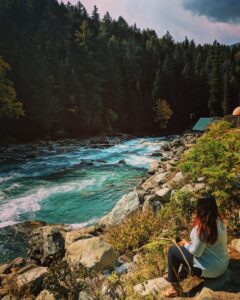 It Is Good for Your Vision
Eyesight can be damaged by staring at screens for long periods of time. We benefit from taking a break from staring at computers, televisions, or smartphones when we are outside. A study by Australian scientists even found that children who spend time outdoors are less likely to develop myopia in old age.
Creativity is Encouraged
A rainbow of colours can be seen in nature, from orange sunsets to seafoam green waters and rose-coloured gardens. Spending time outdoors offers the opportunity to be inspired by the amazing sights, sounds, and smells of nature.
Increases Spiritual Awareness
Walking in a park on your own provides an opportunity to clear your mind and can even be regarded as a form of meditation. When we spend time in nature, we are able to breathe in the fresh air, listen, feel, and live in the moment. Often, nature reveals meaningful metaphors that can assist us in connecting with our spirituality.