For years, people have sought different ways to stay active and add some physical activity to their daily schedule. And for decades one of the easiest and most popular ways to do that was by going to the gym. Nowadays, almost every city had dozens of gyms, that target different types of people. Some gyms will offer workouts that can help you build muscle, others will help you lose weight. And there are those that can do both. However, with the new age of the Internet, gym-goers were given another option that made working out way more accessible. Of course, we are talking about online gyms.
Unlike regular gyms, the new online version turned out to be very time-saving and accessible for millions of people around the world, especially during the time when so many of us were home-bound. However, this has raised the question, if online gyms are just a current trend or are they here to stay?
They Are Time-Saving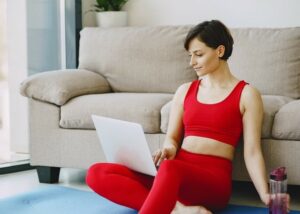 One of the reasons that we can think that online gyms will continue existing for years to come, is because people don't have to waste time travelling back and forth whenever they want to work out. All they need is their PC or mobile phone to access online classes and start exercising. Moreover, right after they are done, they don't need to change clothes so that they could get home. Therefore, plenty of time can be saved if you choose an online gym which can be crucial for some people when deciding on a new physical activity.
Ideal For People Who Want To Work Out In Peace And Quiet
Some people take the time that they spend at the gym very seriously. But gyms can be loaded with many people who constantly buzz around, take mirror-selfies, or take too long to finish their turn with a piece of gym equipment that you need. However, these types of problems can't be experienced if you are working out from the comfort of your home. You are the one who is in control of everything that happens within your home and there will be no one to bother you during your workout session.
They Can Require At-Home Equipment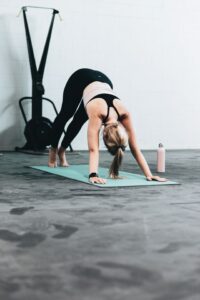 On the other hand, there are some bad sides to online gyms. Even though almost anyone can get a laptop or a smartphone to access the online gym class, not all gym enthusiasts can have all the gym equipment that they need at home.
Some people can find that getting all the necessary gym equipment isn't very budget-friendly. Others will experience a lack of space. In any case, this can present an issue for the future of online gyms. 
Of course, there are some online gyms that offer workout sessions that require very little equipment. But, serious gym-goers will need this equipment so they can achieve their fitness goals.
Additionally, many people think that online gyms are yet to take their true form. It seems that in the future we might even witness the birth of VR gyms. But, it's yet to be seen how the gym industry will solve the issue of the needed at-home equipment. In any case, they will need to find a new solution to keep the future gym goes interested in the concept of online gyms.