Nutrition Facts: Are Carbs Really All That Bad for You?
Nutritional science is highly debated when it comes to carb intake. Just as fat was once blamed for causing weight gain, heart disease, and various other ills, carbs are now accused of causing the same. In truth, junk food tends to be very high in carbs, especially refined carbs, which is why a low-carb diet can be very beneficial, particularly for people with weight loss problems, diabetes, and other conditions. It should be noted that not all carb sources are the same. Below are some reasons why you should not fear carbs in general.
Carbohydrates Provide Energy
There is a correlation between the ratio of beneficial to harmful gut bacteria and your risk for a wide range of physical and psychological illnesses. The beneficial bacteria in your gut need carbs for energy to grow. They feed mainly on soluble fibre, it turns out. Soluble fibre is found in legumes and oats, which both contain a high level of carbohydrates.
Carbs Do Not Make You Fat
Scientists once believed carbs were more likely to increase obesity risk than fat and protein. The primary cause of obesity, according to this hypothesis, is carbs. Carbs raise insulin levels, which in turn promote fat storage. Fat, carbohydrates, and protein – all nutrients that provide calories – are an effective recipes for weight gain and obesity. High-carb diets do not appear to be particularly fattening, however. A large number of studies indicate that high carb intake is not significantly related to obesity.
It's more important what type of carbs you consume than how many carbs you consume.
Our Ancestors Preferred Carbs
It was learning to cook meat that led to early humans gaining more protein, fat, and calories. However, new research suggests that carb-rich foods like root vegetables, legumes, and even grains were also consumed by human ancestors. Hunter-gatherers would have preferred cooked carbs because they were not only more nutritious but also more appealing. Biological evidence suggests that the amylase gene was acquired by early humans as part of the process of digesting starchy carbohydrates. Interestingly, this change in DNA happened long before humans started farming. Because humans evolved into more efficient starch digesters, they can have up to 18 amylase genes copies. Additionally, the cells in your body run on glucose, which is a sugar that comes from carbohydrates. Despite its fat-adaptation, the brain needs at least 20% of its energy from carbs.
Carbohydrates Don't Damage the Brain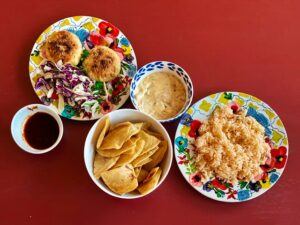 It is claimed that carbs can cause brain inflammation. This claim, however, has no scientific foundation. Whole grains contain high levels of magnesium and fibre, both of which are linked with lower levels of inflammation. Whole grains, which are abundant in the Mediterranean diet, appear to slow age-related mental decline and reduce the risk of Alzheimer's disease. Added sugars and refined carbs, however, should be avoided. The poor quality of these ingredients contributes to poor quality of life, negatively affecting your health.
Gluten Intolerance Is Not That Common
Proteins found in wheat, barley, and rye are called glutens. When you cut out carbs from your diet, you also eliminate gluten. Those who suffer from celiac disease or other autoimmune diseases may need a gluten-free diet. In addition to celiac disease sufferers, gluten-free diets may also be beneficial for those with non-celiac gluten sensitivity or wheat intolerance. Studies, however, indicate that only a very small number of people report having gluten sensitivity at all.