3 Best European Destinations for Mountain Lovers
If you've ever been to Europe you know that if there is something that it doesn't lack it's the mountains. The entire continent is filled with beautiful mountain ranges. And for every mountain lover, Europe is the place to be if you want to enjoy different outdoor activities.
These amazing mountain sites will fascinate even those who prefer indoor activities. Additionally, they offer plenty of different activities that include more than just climbing. So, here are the best European destinations for mountain lovers that need to end up on your travel list.
Switzerland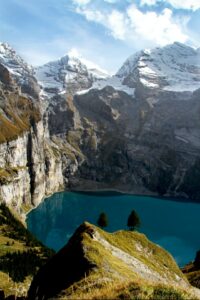 No matter if you live in Europe or anywhere else in the world, the first country that pops into one's mind when thinking about breathtaking mountains is Switzerland. The main reason why this is so is because of Switzerland's position in Europe. This country is surrounded by the amazing Alps, and it has the biggest glaciers and some of the greatest peaks in Europe that go up to 4000 meters in height. Moreover, Switzerland is the country with the most picturesque villages and fascinating lakes.
The best site for every mountain fan is Brienzer Rothorn Railway. All visitors can hop on the steam locomotive and go to the summit station at 2244 meters of height. Moreover, the train will pass through interesting tunnels and stunning loops. So, this activity is only reserved for those who are not afraid of heights. And if you miss hiking, there is no need to worry. There is a hiking trail that you can use which stretches between stations.
Austria
If you liked Switzerland, then you will surely love Austria. This is the land of fantastic beer, amazing food, picturesque villages, and of course, gorgeous mountains. Many tourists visit Austria simply because of the fairytale-like scenery. However, they decide to return due to the amazing experience that awaits every visitor.
The most popular destinations include Tyrol and Hallstatt. If you opt for Tyrol you will be able to do some hiking, cycling, and even rock climbing. This is a very popular touristic destination with plenty of scenic nature and outdoor activities. Moreover, the entire area is surrounded by amazing lakes like Lake Caldaro and Lake Braies. And when it comes to Hallstatt, you can visit this place for a real-life fairytale experience. The charming village situated next to Hallstatter lake is ideal for long, peaceful walks. Also, if you are a history fan, then this place will thrill you with the oldest salt mine in the region. Additionally, you can engage in snowboarding or skiing if you decide to visit in the winter.
Italy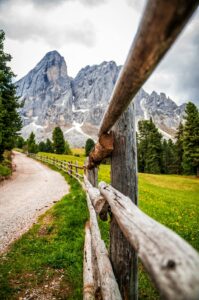 If by any chance you are more interested in places that are ideal for summer mountain climbing, then Italy is just what you need. A part of the Alp mountain range is also located in Italy, and it stands as one of the most popular hiking locations among local mountain fans. Furthermore, this area of Italy is filled with cute villages, amazing views, and interesting traditions. You can start the day by hiking on any of the amazing trails and taking photographs. And afterwards, you can look forward to incredible meals in an equally incredible environment. What sets the Italian mountain area apart from all others is the peace and quiet that you will get to enjoy if you choose to visit this country.
Furthermore, mountain fans who are looking for the usual outdoor excitement will discover that the Italian part of the Alps, or the Dolomites, is ideal for climbers, base jumpers, and skiers. With its numerous peaks, you will have plenty of different options for your summer mountain adventure.