Best Hiking Trails in Britain
The greats of history have long championed the benefits of walking, and walking might just be the best way to discover Britain. Many of the country's finest attractions are best discovered by hiking, which makes the UK a treasure trove of natural beauty and history.
The weather in the country might not always seem ideal, but walking to an incredible view amidst the wind never fails to amaze tourists. Plan accordingly, and you'll enjoy an incredible experience regardless of the weather.
It is hard to find a bad hiking route in the UK, but there is something about this collection that is so inviting. Could these be the best hikes in the UK? Possibly. Let's find out more about them!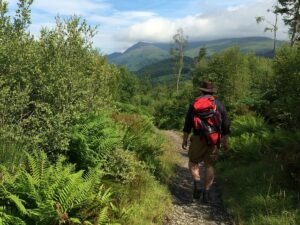 West Highland Way
Discover one of the many Scottish mega-landscapes between Glasgow and Fort William. In addition to Loch Lomond & Trossachs National Park, the West Highland Way leads through lowlands covered with heather and glassy lochs, as well as steep mountain trails. It's certainly not easy to complete the entire route; however, if you're not fazed, you finish right at the foot of Ben Nevis.
Coast to Coast Walk
Long-distance hikers can follow this route from the Irish Sea at St Bee's in Cumbria through the North Sea as it rolls into Robin Hood's Bay in Yorkshire. It's not one of the UK's official trails, but it's a popular one. It follows footpaths in three National Parks: the Lakes, the Yorkshire Dales, and the North York Moors. Originally published in the 1970s, it was created by writer Alfred Wainwright.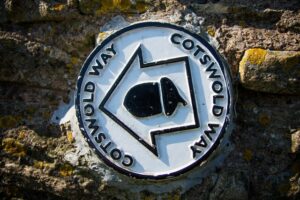 Cotswold Way
What to do with all that gear? Hiking The Cotswold Way will keep you from steep peaks and keep you from missing out on picturesque stops. The route features a number of historic sites and rolling valleys before connecting with Chipping Campden, a bougie town in Wiltshire. The route can be done in 11 days, but it's a great one for a slow stroll in the afternoon if that's more your thing.
Pennine Way
There is only one wild and remote path that connects northern England with the Scottish borders – the Pennine Way. Though it might not be easy on your calves, your eyeballs will certainly appreciate the hilly route. It offers breathtaking vistas along the way, crossing the Yorkshire Dales, the Peak District, and Hadrian's Wall.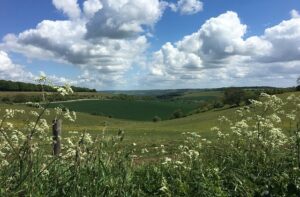 The Ridgeway
British travellers and traders have used this trail over high ground, known as Britain's 'oldest road', since prehistoric times. Nonetheless, it is a wonderful walk, offering panoramic views of the North Wessex Downs and Chiltern Hills. In Goring, you can kick off your shoes at Avebury's Neolithic stone circle and relax a few days later beside the Thames.