How To Choose the Right Sport for You
Anyone who practices some kind of sport knows that there no matter how much you like the activity, there are good days and then, there are bad days. The truth is, that whichever sport you like if you want to do it right then you should expect that there will be days when it will be very energy-demanding.
However, not all people know what sport is the right one for them. They decide that they want to increase the level of physical activity in their life, but they are not sure what they need to start practising. So, if you are one of those people, and you are having a hard time picking the right sports discipline for your daily schedule, then read the tips below that might guide you to the solution you need.
Are You A Team Player
One of the first questions that you need to answer when choosing the right sport for you is whether or not you are a team player.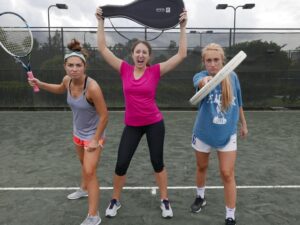 Some people deliver better results when they know that there are others that they can rely on. On the other hand, there are some people who thrive when they are on their own. Therefore, depending on which of these two types you are you can choose between individual or team sports. If you like playing by yourself (with just an opponent on the other side) you can opt for tennis or boxing. But if you prefer team activities, then you can consider basketball, soccer, or even hockey. 
Do You Like Outdoor Activities
Another thing that you can take into consideration is if you prefer outdoor or indoor activities. Luckily, there are some sports that can be practised in both outdoor courts or fields, or in an indoor arena. Fans of outdoor activities can always think about taking up cycling or hiking. What is more, they can practice these activities during most part of the year, and use special equipment like a home bike or stepper when weather conditions are poor. Additionally, if you enjoy indoor activities more, you can look for a nearby club or sports centre and see which sports you can practise. It's very likely that you will find a place where you can practice sports like basketball, volleyball, boxing, or even fencing and mini soccer.
What Is Your Goal When It Comes to Physical Activities
The last question that you need to ask yourself is what are you trying to achieve with the sports activity that you want to practice. For some people, the sports activity is just a reason to hang out with their friends. Others want to relax and unwind in the great outdoors. And after answering all of these questions, you will find the perfect sport for you.