What You Need to Know Before Visiting Asia
Asia is a remarkable part of the world that millions of travellers visit every year. The eastern culture is vibrant with numerous traditions. Whether we're talking about China, Myanmar, Cambodia, Thailand or Vietnam, there's plenty to see and experience. However, before you pack your bags, there are several important things to consider.
Health First
Many travellers focus on planning the trip and seeing which sites they'll visit, but the first step should be your health and safety. Going to the other side of the world is a big change for your body. You need to take all the necessary measures to prepare yourself for the local conditions. While the locals are used to the presence of particular viruses and diseases, your body is not. That's why it's essential to get all the necessary shots before your start your journey.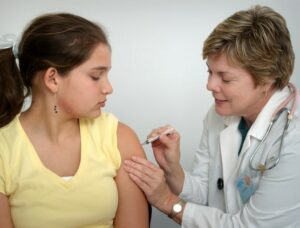 Make sure that you begin the process months before you go to Asia. The local pharmacy will need to check the vaccine supplies, and it takes time for your body to develop the antibodies. Some of the shots you should get include:
Hepatitis A, B, Typhoid Vaccine
Tetanus, polio and diphtheria Vaccine
Rabies and Encephalitis Vaccine
Yellow Fever and Malaria Vaccine
Some of these are related to particular parts of Asia. If you're not visiting them, you won't need to take all of the abovementioned shots. Check the requirements with your local doctor.
Research and Plan
After learning which shots you'll have to take, use the time to research your destinations. Create a detailed plan of sights you're planning to visit. That will be the foundation of your travel plans. You can then book accommodation and plan how much time each of these destinations is going to take. After the essentials are out of the way, it's time to research the following:
Travel visas
Travel insurance
Getting the local currency
Prepare a map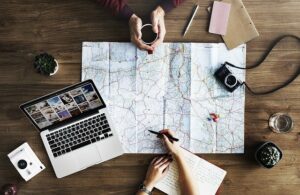 Once you figure out all these details, there's more to learn about the countries. Head over to online publications that specialise in travel and understand more about the culture. Knowing some customs will keep you from accidentally offending someone. Additionally, you'll find out which are the perfect places for eating out, what are the local scams to avoid and what are some other local attractions to explore.
Remember to always have cash on you, as some rural parts of Asia don't have ATMs. Get ready to haggle, as the locals usually overcharge foreigners.
Check the Weather
The weather in Asia can be quite tricky. It's best to run a thorough check for the period of your stay. Use separate weather sources to get the most realistic idea of what it's going to look like. There's an important rule to follow — avoid the monsoon season. It lasts from June to October. During this period, the weather quickly changes and can get wet and windy.
Travelling outside this period is better for all travellers, as the chance of bad weather is lower.